89th Ultrasound Dedication – Mobile Medical Unit at Pregnancy Help Clinic in Brighton
Fri, Nov 3, 2023 8:58 AM

-
---
The long awaited Mobile Medical Unit and Ultrasound dedication ceremony took place at the Brighton Pregnancy Help Clinic on Saturday, October 28, 2023. On a chilly but inspiring morning, Tim Donovan, FDD/FSD/PGK led the ceremony on behalf of lead council Fr. John R. Day Council #2659, Howell. Fr. Gary Koenigsknecht, Pastor St. Joseph Howell presided over the mobile unit and Ultrasound blessings.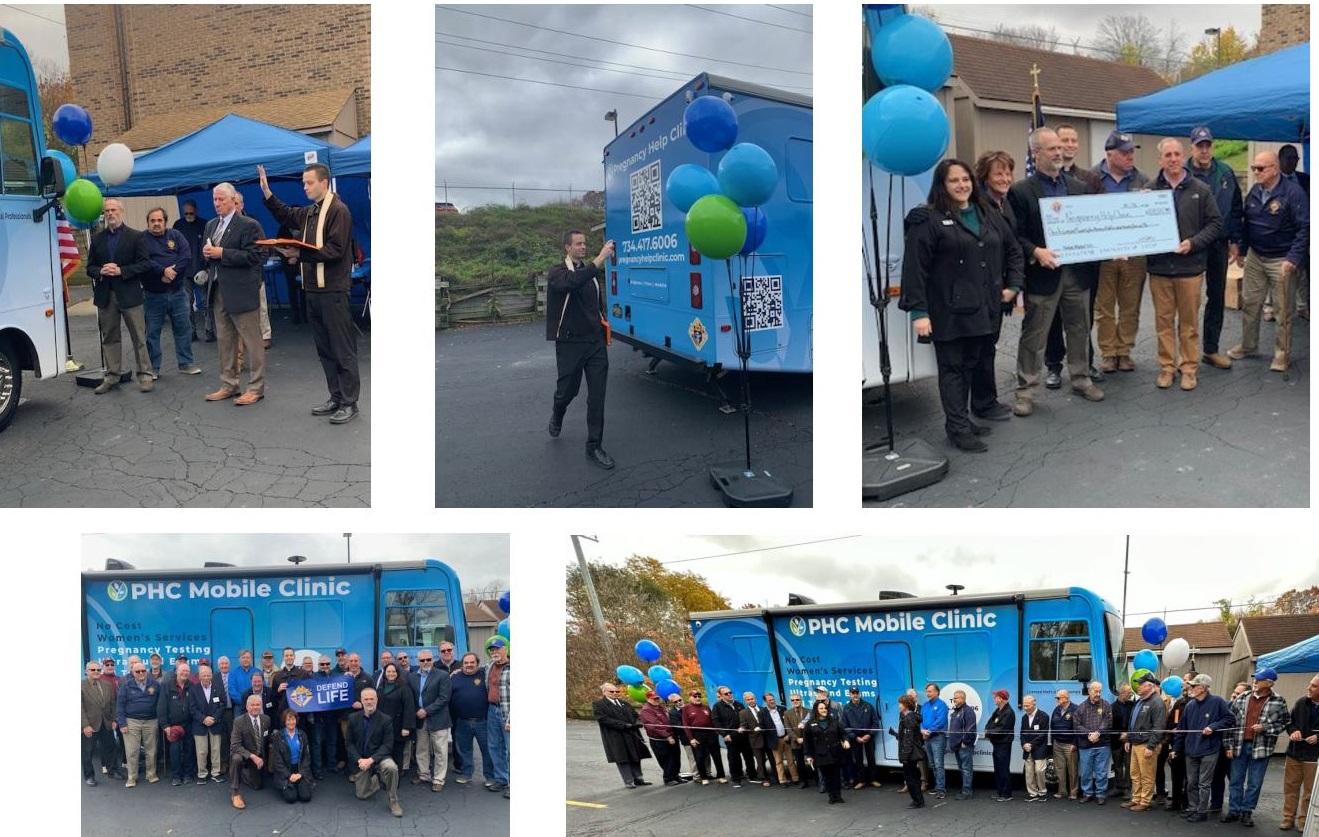 Bob Peto Grand Knight Council #2659 and Deputy Grand Knight, Matt Skolnik presented Shari Boley, Executive Director PHC with a check totaling $172,526 for the Mobile Medical Unit. In addition, the Supreme Council Knights of Columbus funded the Ultrasound unit costing $44,193. Together with the hard work of many councils, assembly's and personal donations provided the funds necessary to bring this life saving mobile unit that will initially serve the greater Lansing and Ann Arbor area.
As Tim Donovan includes on his email correspondence "For With God All Things are Possible."
Ed Strach, Life Director