Rise Up and Answer the Call for Life Series
Sat, Nov 27, 2021 11:04 AM

-
---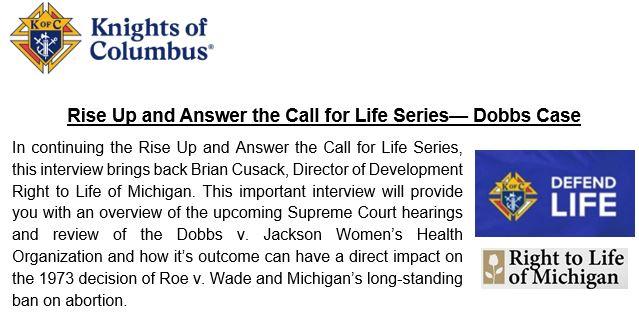 Click here to view this Life Series interview - Cusak Dobbs - YouTube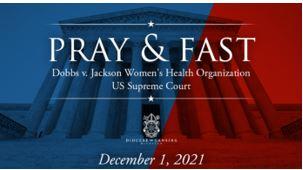 The Supreme Court of the United States will begin hearings of the Dobbs v. Jackson Women's Health Organization on December 1, 2021. While each diocese may reach out to the laity regarding this case, this link provides a look at the Lansing Diocese initiative of a day of prayer & fasting in leading to a court decision that could end legalized abortion at the federal level.
Click on this link for more information regarding this day of prayer and fasting and the court details Diocese of Lansing | Welcome
You are encouraged to seek your diocese's initiative and share it with your councils and districts for the success of this case that may potentially overturn the long-standing Roe vs. Wade decisions.
Ed Strach, State Life Director