Building a Culture of Life - 63rd and 64th Ultrasounds
Fri, Aug 14, 2020 1:10 PM

-
---

Prince of Peace Council #15337, Muskegon and George J. McCarthy Council #2975 have Taken Action in Building a Culture of Life through their initiatives to fund the installation of the 63rd and 64th MI KC sponsored ultrasound units.
Prince of Peace Council #15337 dedicated their unit for the Muskegon Pregnancy Services on July 21, 2020 including remarks by Debra Null, Executive Director, Muskegon Pregnancy Services; Grand Knight 15337 Scott Edgar; State Life Director, Ed Strach and State Warden, Jim Kraus.

The prayers and blessing of the Ultrasound were presided by Fr. Godfrey Onyekwere pastor of Prince of Peace Parish of Muskegon. State Warden Jim Kraus spoke on the importance of the ultrasound initiative and how we in Michigan can be proud that we have provided 63 of these units of the over 1,000 that have been donated throughout the order.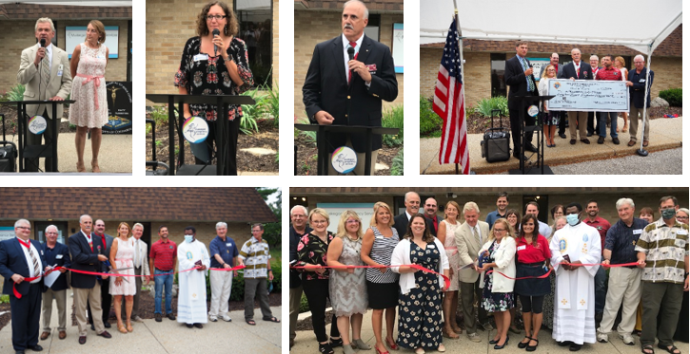 A sincere thanks for the Prince of Peace Council #15337, Grand Knight, Scott Edgar and Deputy Grand Knight, Scott Greinger as lead council and other councils including San Jaun Bautise Council #9802, Muskegon; St. Our Lady of White Lake Council #12985, Montague; Fathers Rudy and Clem Council #13035, Muskegon and Holy Rosary Council #13579, Muskegon Heights.
A week later on July 28th, George J. McCarthy Council #2975, of Grand Haven dedicated the 64th unit to Positive Options pregnancy center in Grand Haven.
The opening prayers and thanks were presented by Fr. David Gross, pastor St. Mary Parish, Spring Lake. Fr. David's prayer included that the "gifts of ultrasound will open the hearts and minds of life".

Current District Deputy #304 Jeff Van Natter led all in the Pledge of Allegiance to begin the ceremony with GR Membership Director, FDD Bill Bernesser serving as emcee.
Chris Irwin, Youth Minister at St. Mary's, described the origins of this ultrasound on their return trip from the March for Life in Washington with the youth groups of St. Mary's and St. Patrick's (Grand Haven) parishes.
Other comments and thanks were given by Carloyn Doyle, Executive Director of Positive Options, Shelly Hollar Director Positive Options Grand Haven location, and State Family Director Garret Kelenske. State Deputy Walter Winkle spoke of how the ultrasound units are one of the swords we use in our battle against abortion in our communities.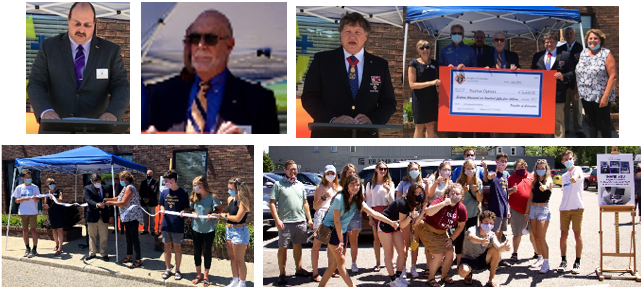 A sincere thanks to the George J. McCarthy Council #2975 as lead council and other supporting councils for their initiatives to make this Ultrasound Initiative become a reality.
As we continue to Build a Culture of Life through the pathways of Prayer, Taking Action, Standing Up and Giving, let our councils and families give thanks to our Lord Jesus Christ for our actions.