Michigan Knights of Columbus 87th Ultrasound
Thu, Jun 29, 2023 6:21 PM

-
---
In the neighborhood of Southwest Detroit is a home that brings hope to the unborn and guidance for expectant mothers. This is home to Guadalupe Workers where the 87th Ultrasound dedication ceremony took place on Tuesday, June 27, 2023. This Ultrasound placement was led by Sacred Heart Council #13475, Grosse Ile.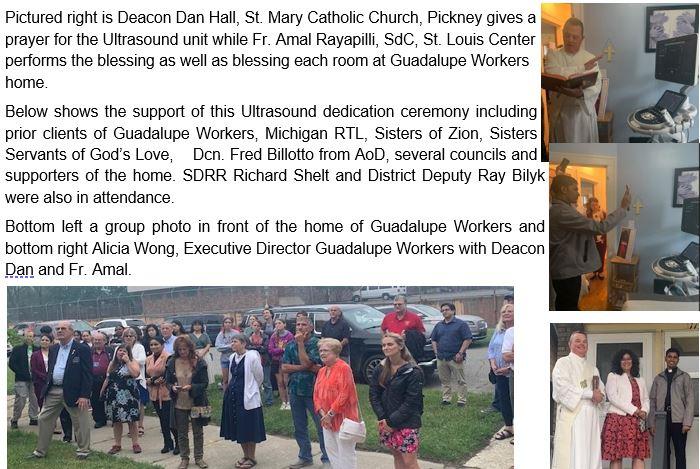 Comments of support were also given by Past State Deputy Kenneth Unterbrink.

Other council support include:
Msgr. Eppenbrock Council #3615 Fr. Maurice Veryser Council #13810
Riverview Council #13980 St. Edith Council #13645
Wyandotte Council #1802 Msgr. Clement Kern Council #8284
Robert H. Jones Council #3078 Bishop Foley Council #2660
Fr. Patrick O'Kelley Council #3860 St. John Neumann Council #16169
St. Francis of Assisi Council #440 Fr. John Kenna Council #11430
Special thanks to Livingston County Ultrasound Initiative for their contribution and continued support of the Ultrasound initiative!
Ed Strach State Life Director