Exemplification of Charity, Unity & Fraternity
Mon, Jan 31, 2022 9:09 AM

-
---
Richmond Council #2667 hosted an Exemplification at St. Augustine on Saturday Janurary 22 initiating three gentlemen into the Knights.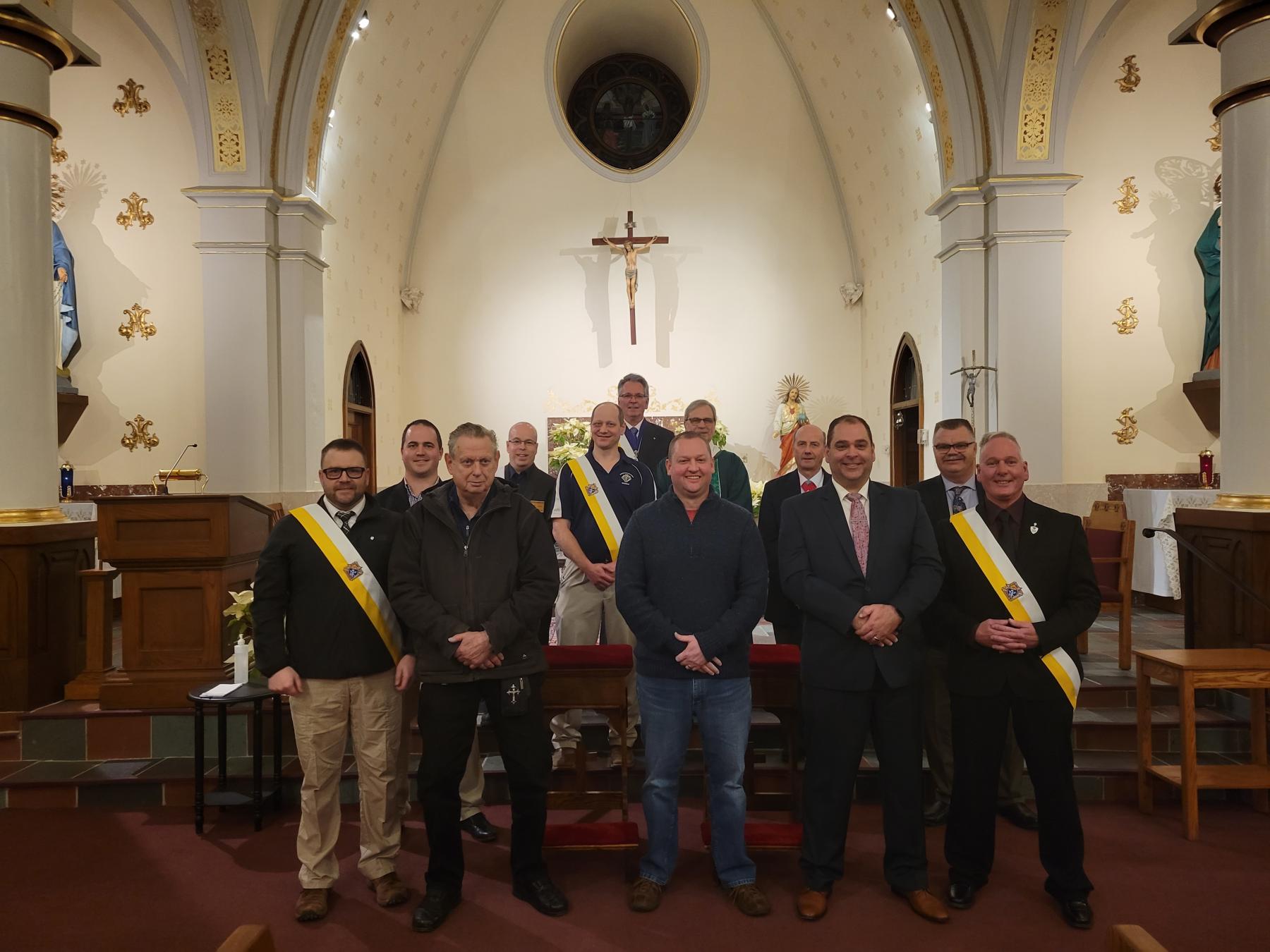 Front row from left to right... Joe Cannon, new member Robert Smith (Emmett Council 7918), new member Tom Ballor Jr. (Richmond Council 2667), new member Tim Ballor (Richmond Council 2667), Chris Ballor.
Middle row... left to right, DGK Shaun Rapske, Matt Sobkowski, PGK Bryan Eisen, District Deputy John Vermeesch, Insurance Rep. Bob Bovenshen.
Extreme rear... GK Tom Ballor Sr. and Deacon Richard Klienmann.