Thanksgiving Mass for the Beatification of Fr, McGivney
Mon, Nov 2, 2020 9:32 AM

-
---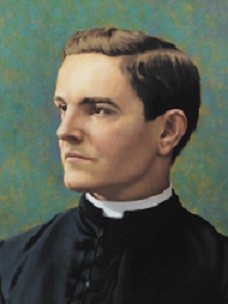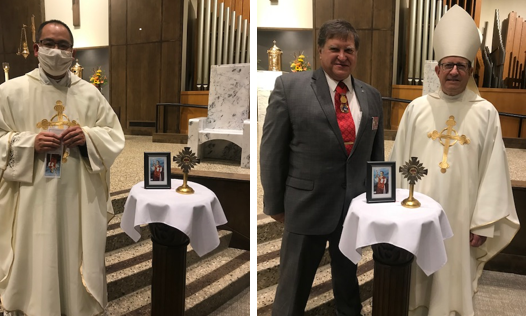 Father Lam Le Grand Rapids Diocesan Chaplain, State Deputy Walter Winkle and Grand Rapids Bishop David Walkowiak with the reliquary containing a second class relic form Fr. Michael J. McGivney.
Father Le hosted a Thanksgiving Mass on Sunday November 1 at his parish, Saint John Paul II in Cedar Springs, in honor of the Beatification of Father McGivney The Mass was celebrated by Bishop Walkowiak and attended by the State Board and their wives along with many State and Diocesan Directors, District Deputies and many knights and their families.
Hopefully you were able to attend one of the many Thanksgiving Masses offered around the State celebrating Father McGivney's new title as Blessed.
You may view the replay of the Thanksgiving Mass from Saint Mary's in New Haven Ct. here.