St. Louis Center 2023 Raffle
Fri, May 19, 2023 12:45 PM

-
---
The St. Louis Center is conducting an Alaska Cruise Raffle. The St. Louis Center supports some sixty full time residents.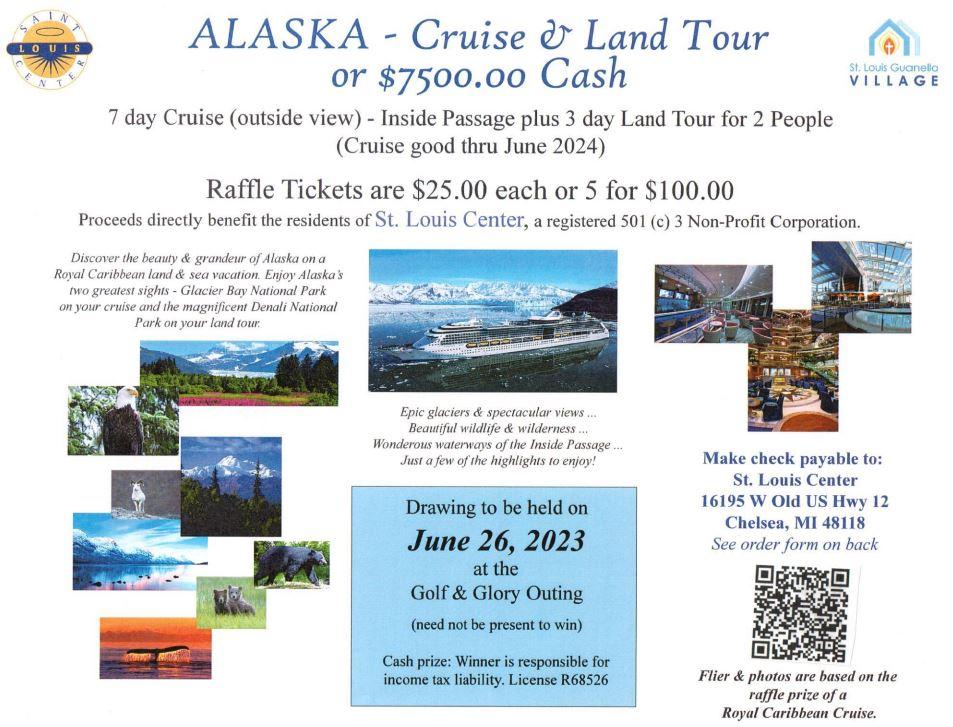 The Drawing will be held at the Golf and Glory Golf outing on Monday June 26th.
By scanning the QR code, you will be directed to the SLC website to purchase tickets online. Once purchased, the SLC will forward you the ticket stubs.
You may go directly to the site for raffle tickets by clicking here.
For more info call St. Louis Center' 734-475-8430 or go to www.stlouiscenter.org
Ken Unterbrink PSD