Sacred Heart Major Seminary 'Endowed Scholarship Fund" continues
Mon, Dec 5, 2022 6:00 AM

-
---
Financial Secretaries
The SHMS Endowed Scholarship Fund is to be added as a $6.00 voluntary donation with your dues notice.
If there is an issue, please contact the State Office for instruction as soon as possible.
This also applies to "Ten For Charity" for State Charities.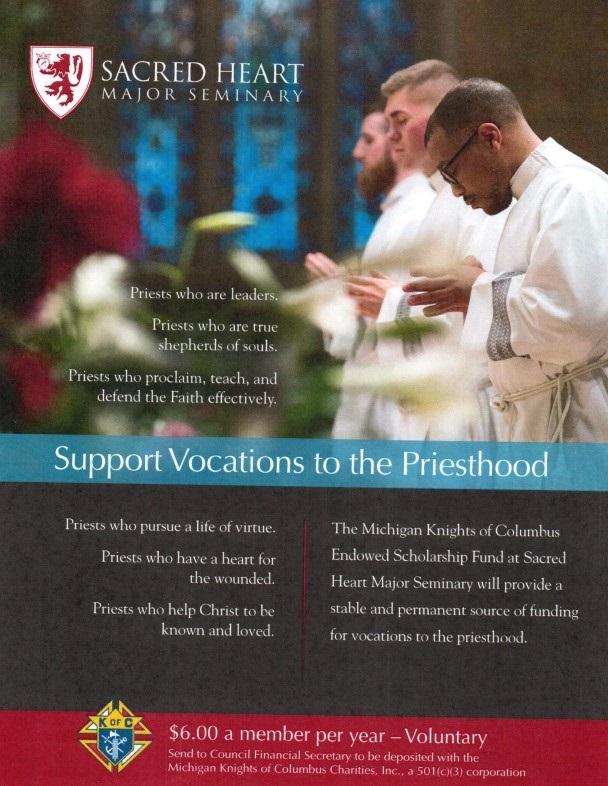 The State Deputy and State Board is continuing the SHMS Endowed Scholarship as a recommended voluntary Six Dollars ($ 6.00) per year per member. The 2022 Delegates to the State Convention share in the mission of the Michigan K of C. Catholic Education and Catholic Charities are also included.
Seminarians from all the dioceses are an important mission as education is more expensive for our young men, as the young women attending the convents.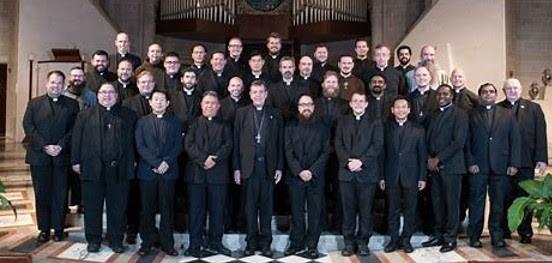 Please -- $6.00 a year per member or more.
To be able to provide a stable and permanent source of funding for vocations to the priesthood.
1. Priest who have a heart for the wounded.
2. Priest who help Christ to be known and loved.
3. Priest who are leaders.
4. Priest who are true shepherds of souls.
5. Priest who proclaim, teach and defend the Faith effectively.
Write the check to: Michigan K of C Charities, Inc.
Memo line: SHMS Endowed Scholarship Fund
Send your contribution to:
Barry Borsenik, State Secretary 9673 Downing Rd. Birch Run, MI. 48415
Kenneth Unterbrink PSD – SHMS State Director