Michigan Special Olympics Update
Fri, Jun 25, 2021 10:12 AM

-
---
The State Special Olympics programs are back in full swing (well, almost). With all of the programs being impacted over the past 18 months, I thought a quick refresher about Special Olympics would help our Brother Knights understand what this program is all about.

First, Special Olympics are about sports competition, but it is so much more. The State Special Olympics programs include the following programs.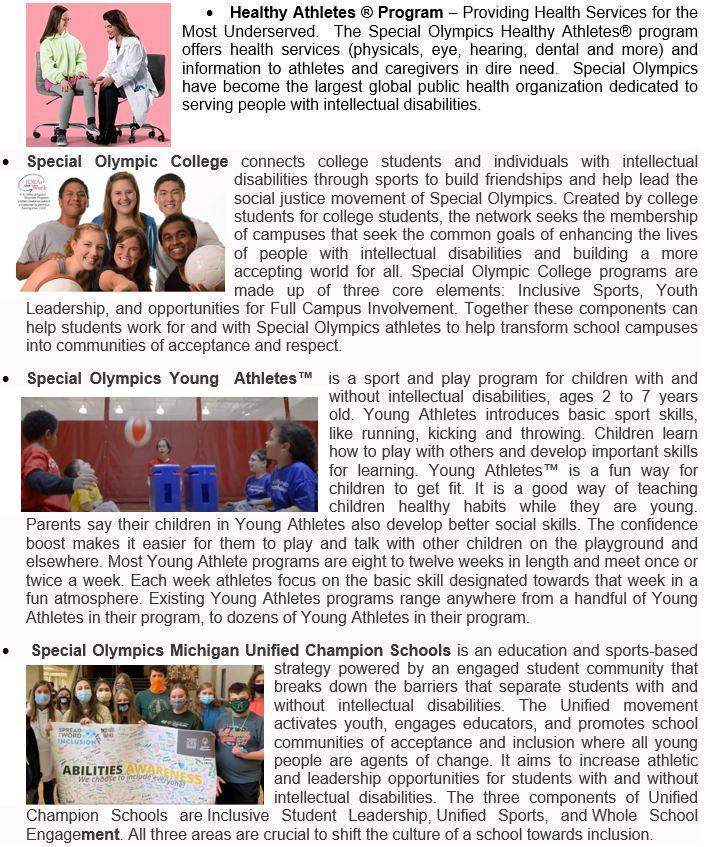 As you can see, Special Olympics is more than competition, it is a way for individuals to become more inclusive into society and for society to build relationships, at all ages, with the intellectually disabled communities.
Stay tuned for more information and schedules of events in Michigan,
John Hundiak State Special Olympics Director years