Mi State Bowling Association Mixed Tourney
Thu, Oct 13, 2022 2:40 PM

-
---
The Michigan Knights of Columbus Bowling Association still has openings for the mixed tournament!!!
Please come and join us in a fun "Mixed" bowling tournament on October 15th 2022 starting at 10:00 in Westland Michigan. We still have availability for Councils to send a team or multiple teams. If you are interested please complete the attached form.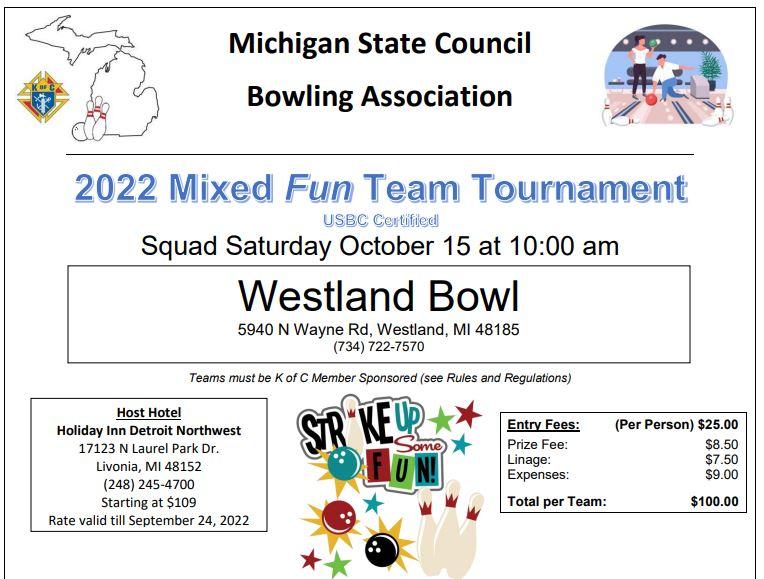 Click HERE for the registration form.
More info email - state.bowling.association@mikofc.org