MI K C Tiger Day
Thu, Jul 21, 2022 3:13 PM

-
---
MI Knight's Tiger day Saturday
SEPTEMBER 17 – 6:10 PM
Take me out to the ball game

The 2022 Knights of Columbus Tiger Day will be held on Saturday, September 17, 2022 at 6:10 PM against Central Division rivals Chicago White Sox. As it has been done over the years all ticket requests must be sent to the State Director of Special Projects and Athletics, Mark Gaworecki.
Do not send ticket requests to the Tiger box office
This year we have tickets in the baseline box seat area along the right field line and in the mezzanine area. The Lower Baseline Box Seats are $40.00 each and the Mezzanine Seats are $25.00 each. We currently have 100 box seats and 50 mezzanine seats for sale to our Brother Knights for this Saturday night game.
All ticket requests must include payment in full. Orders, which do not include payment, will not be processed. Make all checks payable to the MICHIGAN STATE COUNCIL with Tiger Day on the memo line. Order form may be found HERE.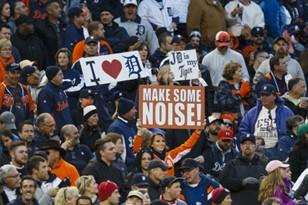 What a great way to spend a early fall weekend evening in September with your Brother Knights, the State Officers and the 2022 Detroit Tigers. So don't delay and get your ticket requests in early. You don't want to be left out.
All Ticket Requests Must Be Received No Later Than Friday, August 12, 2022
If you should have any questions, please feel free to contact me at 313-388-6912.
Mark Gaworecki – State Director of Special Projects & Athletics