Knights on Bikes
Thu, Apr 1, 2021 8:00 AM

-
---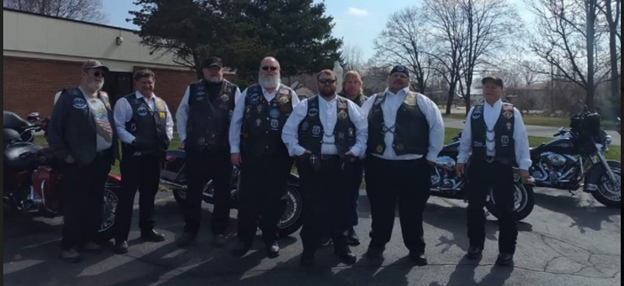 Today Detroit Knights on Bikes had the honor of escorting the cremains of a fallen brother on his final ride around the church. We are humbled to have been requested by the deceased's brother, SK Fr. Robert Johnston.
From Left to Right: Tim Parker, MI State Deputy SK Walter Winkle, State President Kevin 'Marine' Hagadorn, Diocesan President Brian 'Mr. B' Kubinski, MI VP-elect James Kubinski, Council Captain Ed Jeffrey , State Sgt-at-Arms Dale Grace and Richard Frey.
On Wednesday March 31, Knights on Bikes of Michigan was asked to be at the graveside service for Father Johnston's Brother. The service will be in Muskegon, the time is 1:00PM. Meet at our National Presidents home and plan to leave at 10:00 AM. His address is on the roster.
God rest his soul!

Jeff Sans
'Moses'
MI VP / State Advocate KonB