Keep Christ in Christmas & Family of the Month changes
Sun, Jan 17, 2021 2:30 PM

-
---

Keep Christ in Christmas Diocesan and District winners are past due. If you want your contestants to be considered for the State level competition, please contact State Family Director Garret Kelenske immediately.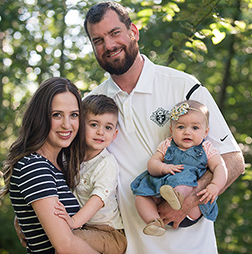 Worthies we had the best month this year (December) in participation with
11.46%
of the Councils participating and a second quarter of
10.11%
overall. There is still room for improvement, but we are heading in the right direction. The diocese of Grand Rapids led the way with
18.33%
followed closelyby the diocese of Lansing at
17.81%.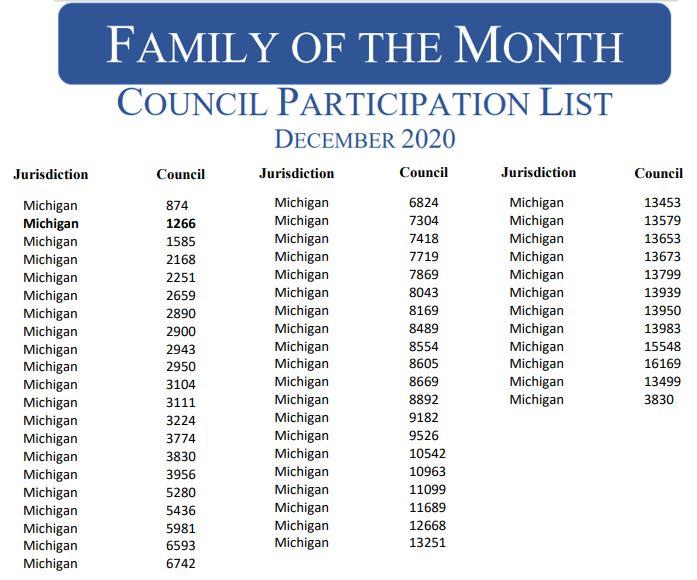 Family of the Month Changes
The online Fraternal Programs Report Form (#10784) has been updated to accurately report more programs, including Family of the Month. Going forward, we are asking all councils to submit their Family of the Month entries each month through this online form. Please watch this training video on submitting the Fraternal Programs Report Form (#10784) online and share it with your district deputies and council leaders. There are specific instructions on submitting Family of the Month entries in the video. I know that this will be a transition process for councils, and I am happy to help that process in any way I can. I understand a copy will be sent to the person filling out the form 10784, Please forward a copy to Gary Kolbicz at g.kolbicz@mikofc.org to be recognized in the State Columbian. Please send a copy to forms@mikofc.org and to the State Family Director g.kelenske@mikofc.org
Thank you to all the Councils participating in this easy and worthwhile program. It is a great recruiting tool and a wonderful way to recognize a Family in your Council or Parish. If your Council has not been participating in this program here is an opportunity to get a member active that perhaps has been sitting on the sidelines.
Garret A. Kelenske State Family Director