Icon, Exemplification, Corporate Communion
Sun, Sep 25, 2022 4:38 PM

-
---
What an inspiring Sunday morning at Saint Robert of Newminster on September 25th. Father Tony Russo welcomed the Knights of Columbus Saint Joseph ICON,
The Bishop Kevin Britt Council #8117 held a corporate communion and welcomed new Knights in an Exemplification which bestows the 1st, 2nd and 3rd Degrees, Charity, Unity and Fraternity.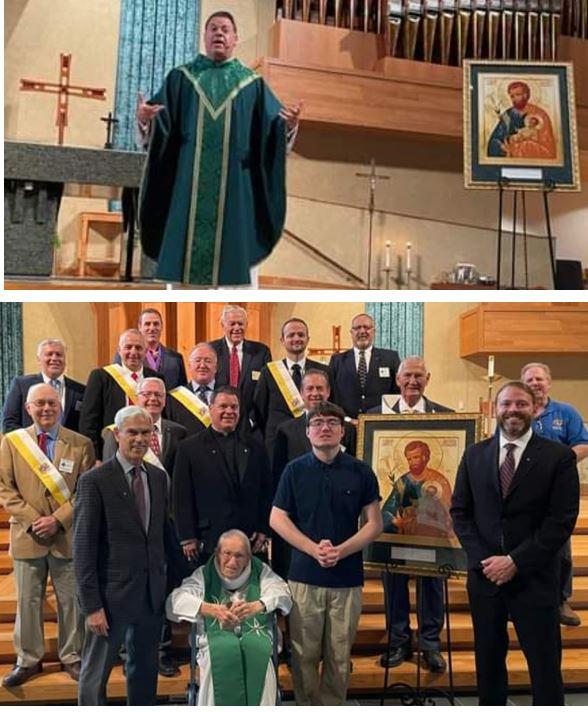 We were honored to have Father George Fekete, at age 92, the oldest priest in the Diocese, earn his 2nd and 3rd Degree in a very touching ceremony. Vivat Jesus!