Grand Rapids Diocesan Appreciation Dinner
Thu, Jun 23, 2022 12:21 PM

-
---
Our State Deputy Walter Winkle had the pleasure of joing with many members and their wives in honoring the Priest, Deacons and Religious of the Grand Rapids Diocese at the annual Diocesan Priest, Clergy and Religious Appreciation Dinner on Tuesday evening June 21.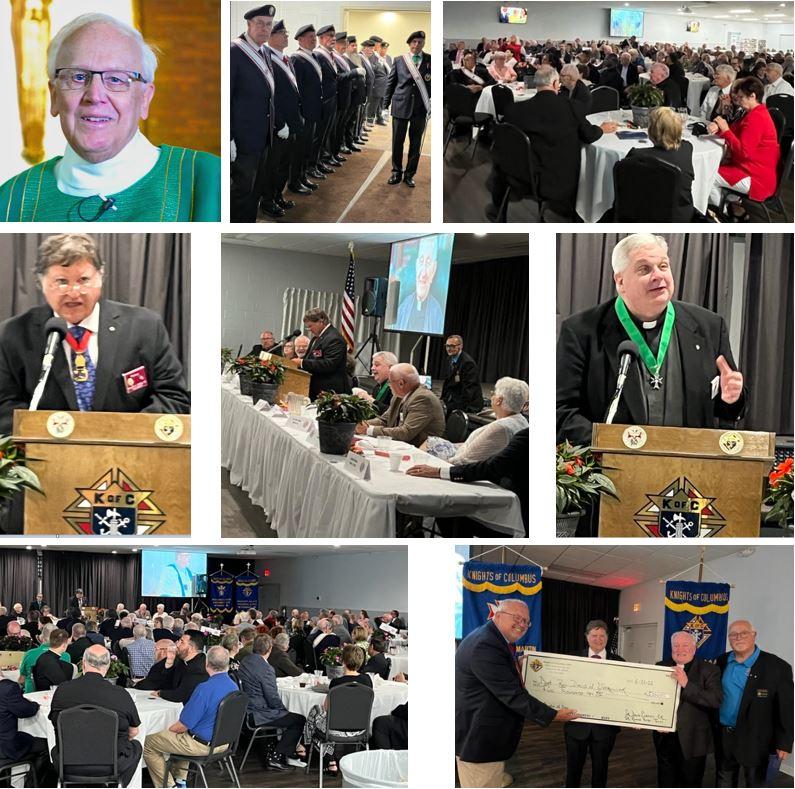 This year's event was hosted by Bishop Haas Council # 4362 in Wyoming at the KC Banquet Center. The emcee was PGK and FDD Ken Skonecki who thanked all for coming and introduced Rev. Fr. Theodore J. Kozlowski, council Chaplain of Bishop Haas who opened the evening with the invocation and grace.
Honor Guard members from assemblies around the Diocese presented the colors and led all in the Pledge of Allegience.
Council 4362 donated $5,000.00 to the Bishop's discretionary fund. The check was presented to Msgr. William Duncan, Vicar General of the Diocese and Pastor of St. Sebastian in Byron Center by Grand Knight Dave Erdmans and Financial Secretary Tony Arbanas along with the State Deputy.
In the State Deputys' address he thanked all for attending to show honor to our Clergy's commitment to their vocation. He expressed his gratitude for the support of our Knights by our priests and gave an update of the Jurisdictions status.
Grand Rapids Diocesan Chaplain Fr. Mark Bauer spoke of a man's resposibilty to his faith and family as a Knight of Columbus and closed the evening with prayer.