Gaines Rodeo
Tue, Jun 22, 2021 10:52 AM

-
---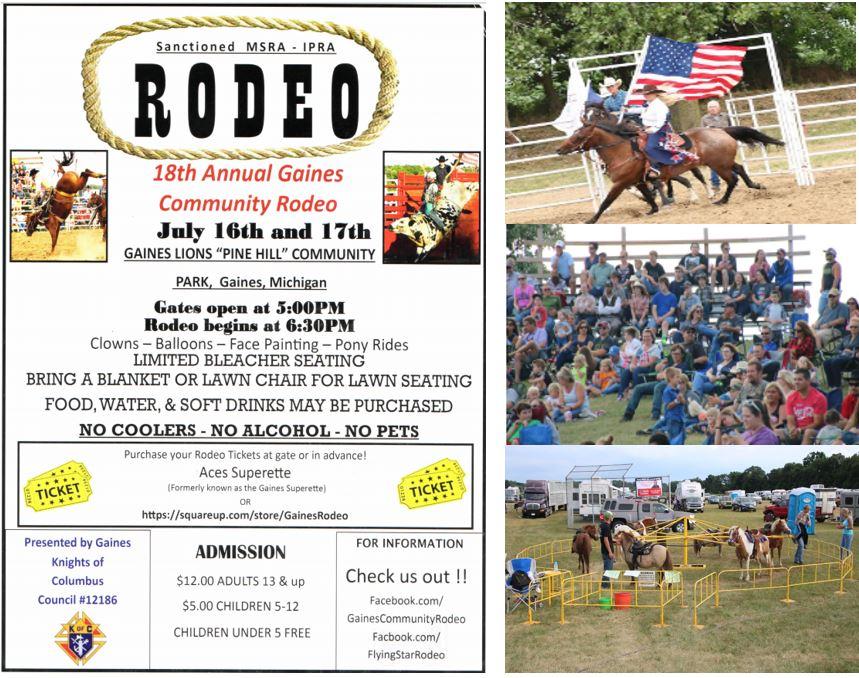 Our Council, #12186 sponsors a rodeo annually with the proceeds helping us fund our scholarship program along with different events throughout the year for our church and our community.
Our council's budget is dependent on the rodeo which is our main fund raiser for the year. So, whatever we spend or donate will come from the rodeo proceeds. Some the council's larger donations include scholarships, supporting the church youth group, pantry, Christmas giving tree, clergy formation, fallen knights, soldiers who return home with problems, local community events. We also support the church as unexpected expenses arise through the year. We helped both financially and physically with a couple of Habitat for Humanity projects.
In good years the event may raise over $50,000.00 with the council portion near $30,00.00! Of course, the success is very dependent on the weather. In 2019 the event was shortened due to inclement weather and last year the event had to be canceled due to the pandemic. Good or bad we still have a lot of expense to the rodeo people themselves regardless of what is made in gate sales.
Manpower that is needed for the rodeo is a big issue. We start out early in the year securing financial help from our local merchants by selling ads for the rodeo book. This is usually done with around 10 key people. I did a quick survey a couple of years ago and the actual man-hours put in for the week of the rodeo figured to be well over 2,000. The actual rodeo usually takes around 40 people This is for food preparation and serving, parking, maintenance, crowd control. Setup and teardown usually requires around 6-8 people. Not all those assisting are Knights or even Catholics. We use a lot of high school students and local residents. Many of these people help from start to finish. Without all the helping hands we would have a hard time making this happen.
Two years ago, a representative from Supreme came to observe and commented that he couldn't believe a little town like Gaines, Mi could put on this size event.
Unfortunately, this year we are not going to have an entertainment tent due to the lost revenue from the past 2 years,.
PGK 12186 Mike Gentry