Equipping for Life Webinar
Sat, Sep 24, 2022 12:05 PM

-
---
Learn How to Speak About Proposal 3 During this
Statewide Webinar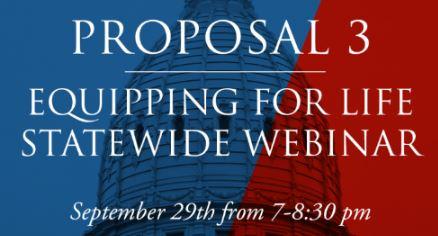 Next week the Diocese of Lansing is hosting a virtual training for anyone across the state to become equipped for how to understand and speak about Proposal 3. You will learn from legal, medical and apologetics experts what may said to change minds.
This training is scheduled for Thursday, September 29 from 7 to 8:30 PM. Space is limited so pre-registration is required and can be done HERE.
The time to sign up is now!