Defeat Proposal 3
Sat, Sep 17, 2022 4:40 AM

-
---
Items to help inform you of Proposal 3

It's Time to "Fight Like Heaven"
Last Sunday, a letter from Bishop Boyea of the Diocese of Lansing was read across the Diocese, asking all Catholics to "Fight Like Heaven" by voting NO on Proposal 3, an extreme pro-abortion, anti-family ballot initiative, and joining in prayer, fasting, and almsgiving for the defeat of this proposed Michigan constitutional amendment.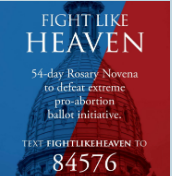 Read the letter in its entirety by clicking on the above logo and join the 54-day Rosary Novena starting tomorrow (Thursday 9-15-22) to defeat this extreme ballot initiative by texting FIGHTLIKEHEAVEN to 84576 to receive daily reminders & encouragement.
Join in on this 54 Day Novena to "Fight Like Heaven" to Defeat Proposal 3.
Rosary Novena for Life as explained by Father Gordon Reigle, Pastor of Saint Thomas Aquinas Parish and Saint John Church & Student Center, East Lansing.
Watch by clicking the Logo below.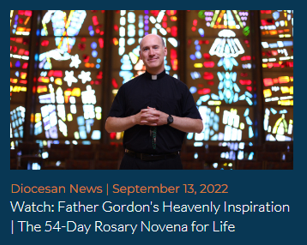 Defeat Proposal 3 Through Education
Please take the time to dig deeper than the soundbites and headlines by watching this video below which explains many of the extreme and concerning features of the proposed constitutional amendment, going line by line through the actual language of the amendment and revealing the far-reaching ramifications. Understanding Proposal 3 is an important part when we share with others the multiple downfalls in this proposal. This is a must-see video to understand the details of Proposal 3.