Council of the Month 3830
Fri, May 19, 2023 10:16 AM

-
---
On Thursday May 18th I had the pleasure of presenting to Queen of the Holy Rosary Council #3830 in Berkeley the Council of the Month for April.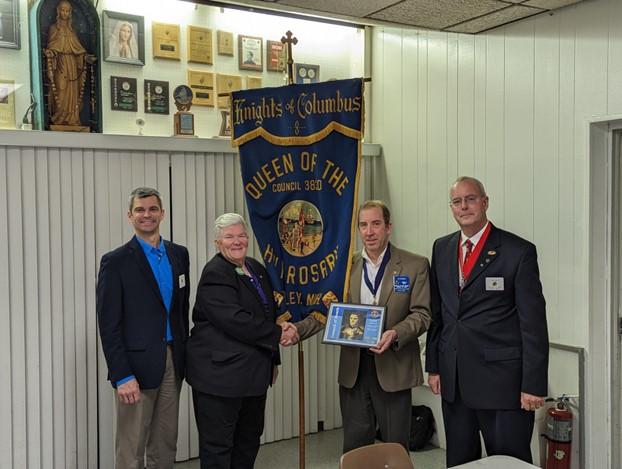 Left to right. Greg Zawalski DPD, Richard Shelt SDRR, GK James Nitkiewicz and DD #106 Michael
King.
Congratulations for a job well done.
Richard Shelt
State Deputy Regional Representative