Council 3078 Exemplification Towards Triple Star
Tue, May 16, 2023 9:37 AM

-
---
Robert Jones Council #3078 in Lincoln Park has been very busy over the last few weeks, and because of that, the Council has earned Triple Star status!

On Wednesday, April 26th, they held not one, but two Exemplifications of CUF due to scheduling opportunities with the candidates. All together, they brought in 7 new members.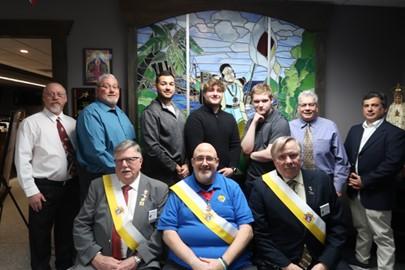 Top Row: New members Dave Emery, Bill Dillon, Roco Horvath, Jack Morrison, Hunter Chorkulk, Mario Pinazza, and Fernando Coyetto
Bottom Row: GK John DiFrancesco, DD105 Ray Bilyk, and DGK/GK-Elect Dave Hayward.
Then, 15 days later, on Thursday, May 11th, they broke into Triple Star territory by bringing in 3 new members. They are keeping their feet on the gas by recruiting and exemplifying to see how far they can go this fraternal year!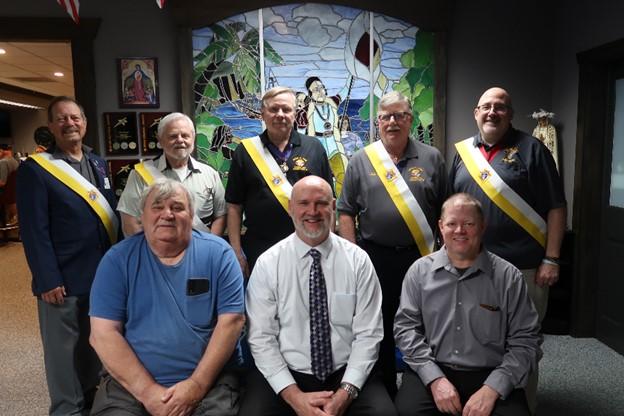 Top Row: Exemplification Team - PGK Chuck Morrison, PGK Gene Gross, DKG/GK-Elect Dave Hayward, GK John DiFrancesco, and DD105 Ray Bilyk
Bottom Row: New members Kenneth Kish, Scott McBeath, and Charles Donlon
Congratulations to the Leadership and Membership of Robert Jones Council 3078 for their success this fraternal year!
FAITH AND FAMILY FIRST!
Ray J. Bilyk - District Deputy 105