Council 10724 Exemplification 5-18-23
Fri, May 19, 2023 7:13 AM

-
---
Au Lac Council #10724 in Anchorville, Ira Township, hosted a Charity, Unity and Fraternity Exemplification on Thursday May 18.
Two new members joined the Au Lac Council and one new member joined Msgr. Kromenaker Council #2251 in St. Clair.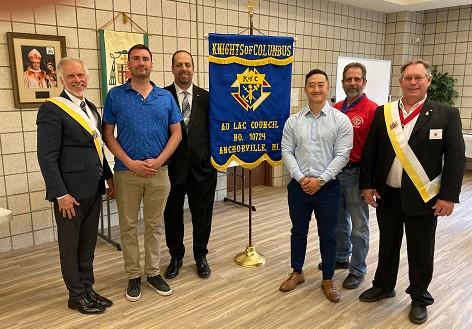 Pictured left to right in the photo are; GK 10724 Jeff Wooten, Joe Tomkowiak 2251, Brian Webster 10724, Zack Verbrugge 10724, GK 2251 Dan Granowicz and DD118 Ron DePestel.

Program Director
K of C Au Lac Council #10724