Convention Eucharistic Procession
Wed, May 24, 2023 1:05 PM

-
---
As a prelude to the opening of the 2023 Michigan State Convention an Eucharistic Procession was held on Wednesday.
Led by the Honor Guard of the Fouth Degree, it began at St. Annes Church an concluded at the steps of the Grand Hotel.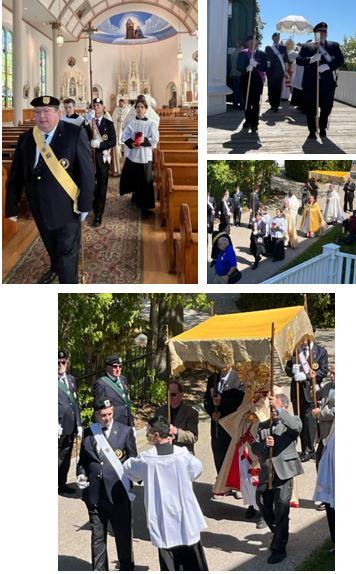 Many faithful joined in the procession and many others watched as it passed by.
The prcession concluded with closing of Benediction from the porch at the Grand Hotel.