Citizens to Support MI Women and Children
Mon, May 9, 2022 6:30 AM

-
---
Our members should Take Action for Life by signing up to Citizens to Support MI Women and Children and review the resources available to promote this cause.
State Life Director Ed Strach e.strach@mikofc.org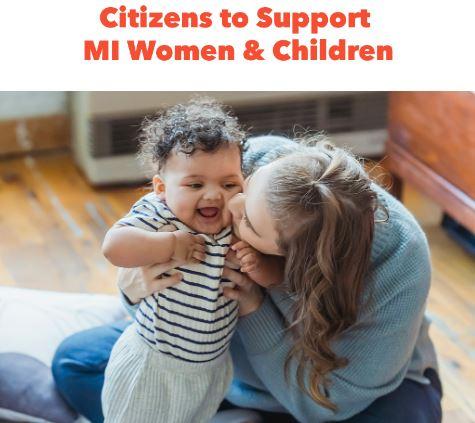 RFFA Running Out of Time
A draft U.S. Supreme Court opinion on the Dobbs v. Jackson Women's Health Organization case was leaked late Monday night. The draft was from Justice Samuel Alito and it disclosed his decision to overturn Roe v. Wade. It was also indicated that four other justices agreed with Justice Alito on overturning Roe. Due to this breach of the court, the pro-abortion RFFA coalition will most likely increase its presence around the state in a last-ditch effort to gather signatures.
According to RFFA's website, more training and signature gathering events are popping up. The pro-abortion coalition plans to be at Tulip Time in Holland, farmers' markets in Ann Arbor, and "Weekend of Action" in the larger Michigan cities.
The RFFA coalition organized a rally last Sunday, May 1st, in Kalamazoo. The rally took place at Bronson Park where they expected 400 people to attend according to Planned Parenthoods Facebook page. Prolife activists countered the rally and reported that there were roughly 85 people in attendance and that was counting prolifer's. This is great news as we can assume they didn't gather as many signatures as needed.
Just a reminder, they need to collect 6,000 signatures a day in order to ensure that there are at least 425,059 valid signatures by July 11th.
The pro-abortion RFFA coalition continues to target college commencements and high school graduations. Many of the circulators are using deceptive messaging to convince Michiganders to sign by alleging that miscarriages will be prosecuted. So far, circulators and RFFA leaders have not explained the language of their amendment and have claimed that it is only about the right to abortion.
We know that this is untrue as all matters of pregnancy will be impacted and several laws will be invalidated. We need more people talking about this and exposing the truth of this proposed amendment.
We have created printable resources, including some in Spanish, that tell the truth about the amendment and can be used to guide you, your community, and your churches in learning the facts. To order our resources, submit a request here, by email, or by phone.
If you come across a circulator, please report it using our chatbot. It is important that we know their whereabouts so we can track their progress and educate the people in the surrounding area.