Cardinal Burke to Michigan
Wed, Jun 2, 2021 4:37 PM

-
---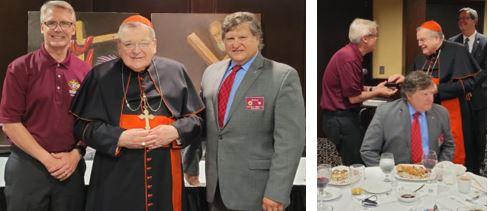 Padre Pio project in Genoa Twp. brings Cardinal Burke to Michigan. During the Cardinals visit SD Walter Winkle and GK of Council 7891 Ken Neal had the opportunity to share lunch with His Eminence and receive his blessing.
The project involves Catholic Healthcare International and now the American Freedom Law Center. Read more HERE.
Council 7891 will be donating the proceeds from their drive-in Movie nights to the project.