Be Engaged for Life – Making a Statement
Thu, Jul 21, 2022 10:22 AM

-
---
With the potential of the Reproductive Freedom For All (RFFA) act moving toward the November ballot there is an opportunity to act in defense of Life. This is the placement of a flag, banner or yard sign messaging DEFEND LIFE or LOVE LIFE CHOOSE LIFE.
These items are available at Knights Gear.
Over the next several months is our opportunity to act and Be Engaged in Defending Life. In addition to these pro-life messages at knightsgear.com you will find many other items carrying the same message.
Take a minute and see how you and your council can make a difference!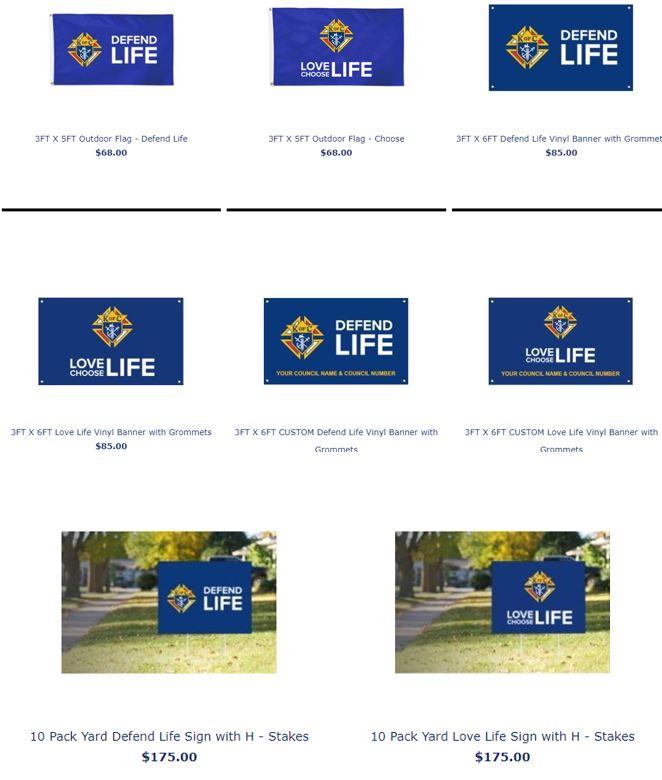 Ed & Lynn Strach – Pro Life Chair Couple, Michigan State Council