11756 Exemplification
Mon, Mar 13, 2023 4:39 PM

-
---
An Exemplification of Charity, Unity and Fraternity was held on Sunday, March 12, 2023 at Fr. William F. Welch Council No. 11756 at St. Mary Parish in Port Huron.
Welcomed into the Order were (front row, left to right): Martin Hannigan, Bill Spencer, Caleb Kovach, and Chris Kovach, who are in the picture along with Grand Knight Anthony Paladino and Chaplain Rev. Zbigniew Zomerfeld (back row).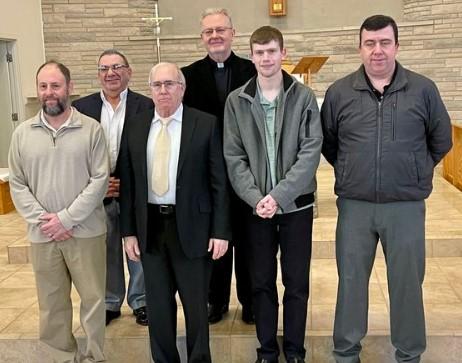 Welcome to the Order Marty, Bill, Caleb, and Chris!
David E. Kelley II, DD #103